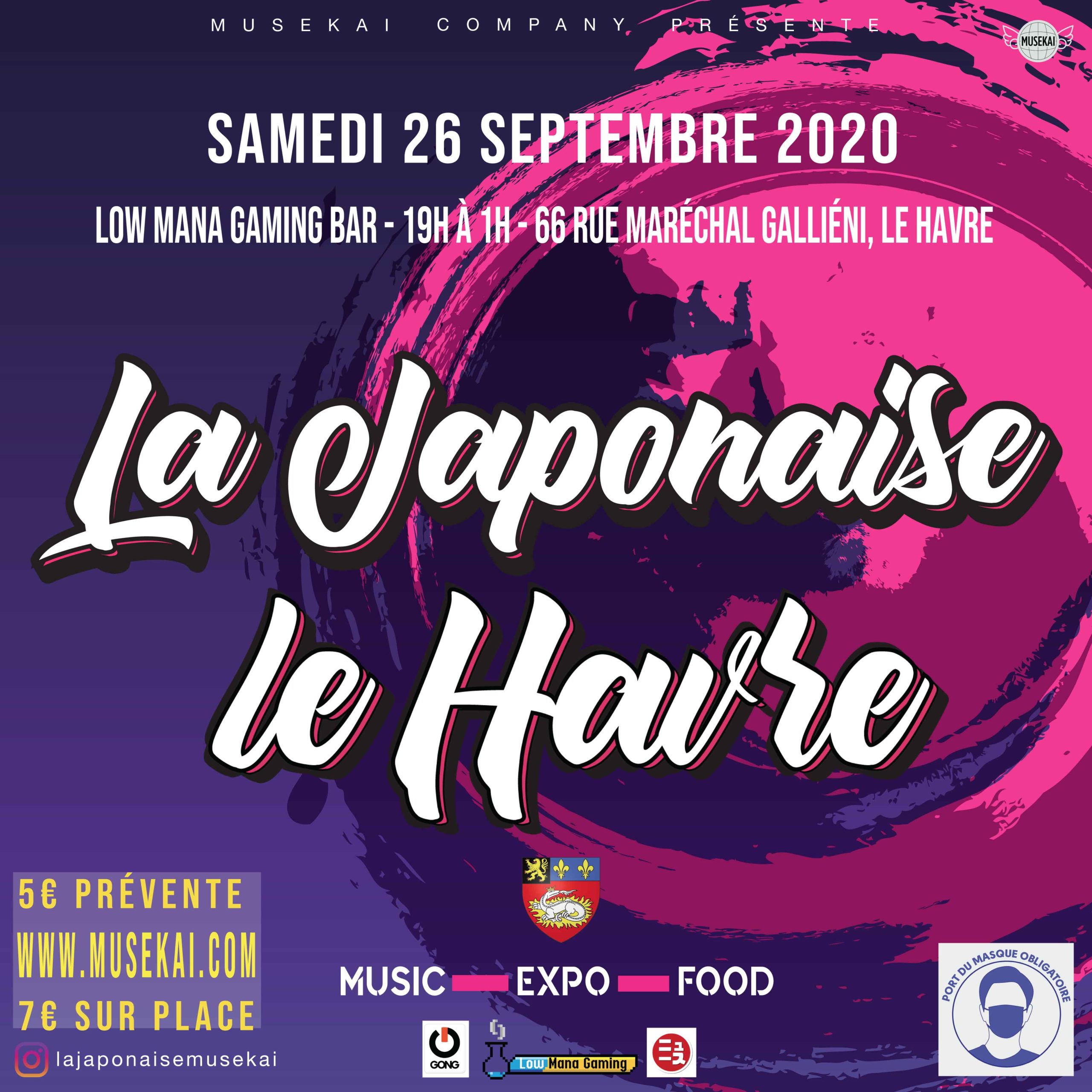 La Japonaise "Le Havre" 26/09/2020
The party "La Japonaise" will land to the city of "Le HAVRE" within the "LOW MANA GAMING BAR", on Saturday September 26, 2020 from 7pm to 1am. On the program: MUSIC / EXPO / FOOD & DRINK / KARAOKE / QUIZZ / VIDEO GAMES …
Entrance:
– 5 euros in presale (limited) on the website www.musekai.com (shop tab)
– 7 euros on site or on the website www.musekai.com (shop tab)
To get there: 66 rue Maréchal Galliéni – 76600 LE HAVRE
15 minutes walk from Le Havre station.
We are expecting you many and happy!
La Japonaise, the first monthly afterwork / evening meeting, alternative, popular and urban in France, mixing genres, styles, atmospheres and generations around the Universe of Japan.
IG: lajaponaisemusekai // Facebook: Musekai // Twitter: musekai // www.musekai.com